YL-TBH1 - Electric Bicycle Battery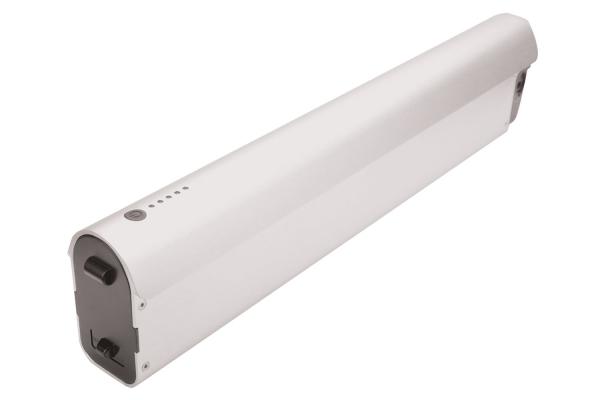 Model No.
Cell Brand
Cell Code
Chemistry
Voltage
Capacity
Rate
Configuration
Size

481.00 x 87.00 x 55.00 mm

Weight
Operate Temp. Charge
Operate Temp. Discharge
Storage Temp.
Cycle Life
PCB Safety Function

Cell balancing
Over-discharge
Over-current protection
Over-charge
Temperature protection
Secondary protection
All brands, trademarks and registered trademarks are the property of their respective holders.
1. Illustration
2. Features
Safety Devices
- Water-resistant, non-flammable and durable ABS plastic top cap.
- Built-in PCB protection: preventing short circuit, over-current, over-heat, over-charge, over-discharge.
- The internal pack is stabilized by braces: avoiding mechanical accidents caused by vibration.